OMRON
Rotary Encoder
E6C2-C
Tough and Easy
• Sealed bearings with IP64 oilproof construction.
• Improved shaft loading performance. Radial: 50 N, Thrust: 30 N
• Pre-wired Models with cable connected at an angle. Side or back cable connections also possible.
• Improved reliability with reverse connection and load short-circuit protection (except for line-driver outputs).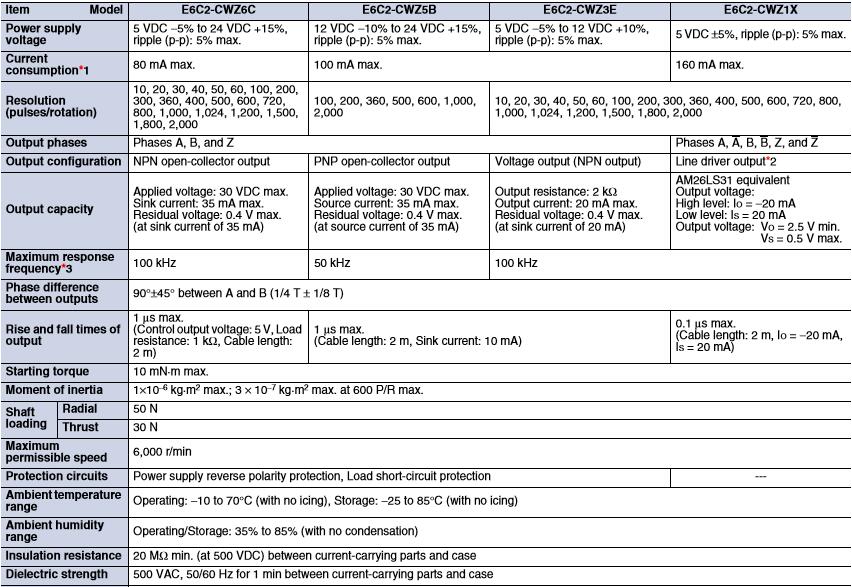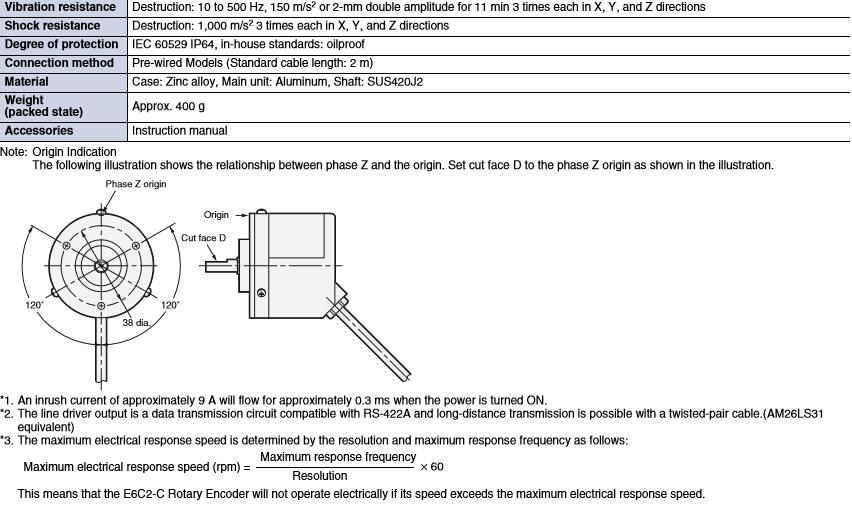 More Models:
E6C2-CWZ6C 2M
E6C2-CWZ5B 2M
E6C2-CWZ3E 2M
E6C2-CWZ1X 2M
E6A2-CS5C,E6B2-CWZ3E,E6B2-CWZ5B,E6B2-CWZ6C,E6C2-CWZ5B